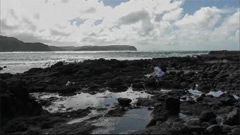 "Oz Beer Adventure, Part I" is the latest episode of One Pint at a Time.
In the first of three episodes from our two week Australian beer adventure, we quickly explore the area around Victoria's capital. Beginning in Melbourne, we completed a loop in four days around Port Phillip Bay, finishing up back in Melbourne for an Urban Beer Hike.
So enjoy our latest beer adventures in Australia…
For all the episodes of One Pint at a Time go to beergeekTV.