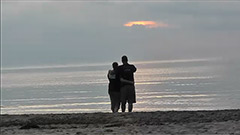 "Canada Eh: the Atlantic Edition" is the latest episode of One Pint at a Time.
Always looking for new beer adventures, we took the advantage of a trip to Maine to cross over into Maritime Canada to make a quick visit to Nova Scotia.
Over five days, we watched the tides on the Bay of Fundy, experienced Halifax via an Urban Beer Hike and fell in love with beauty and charms of Cape Breton. Most importantly, we discovered a thriving beer scene on Canada's east coast.
So enjoy our first Maritime Canada beer adventure…
For all the episodes of One Pint at a Time go to beergeekTV.